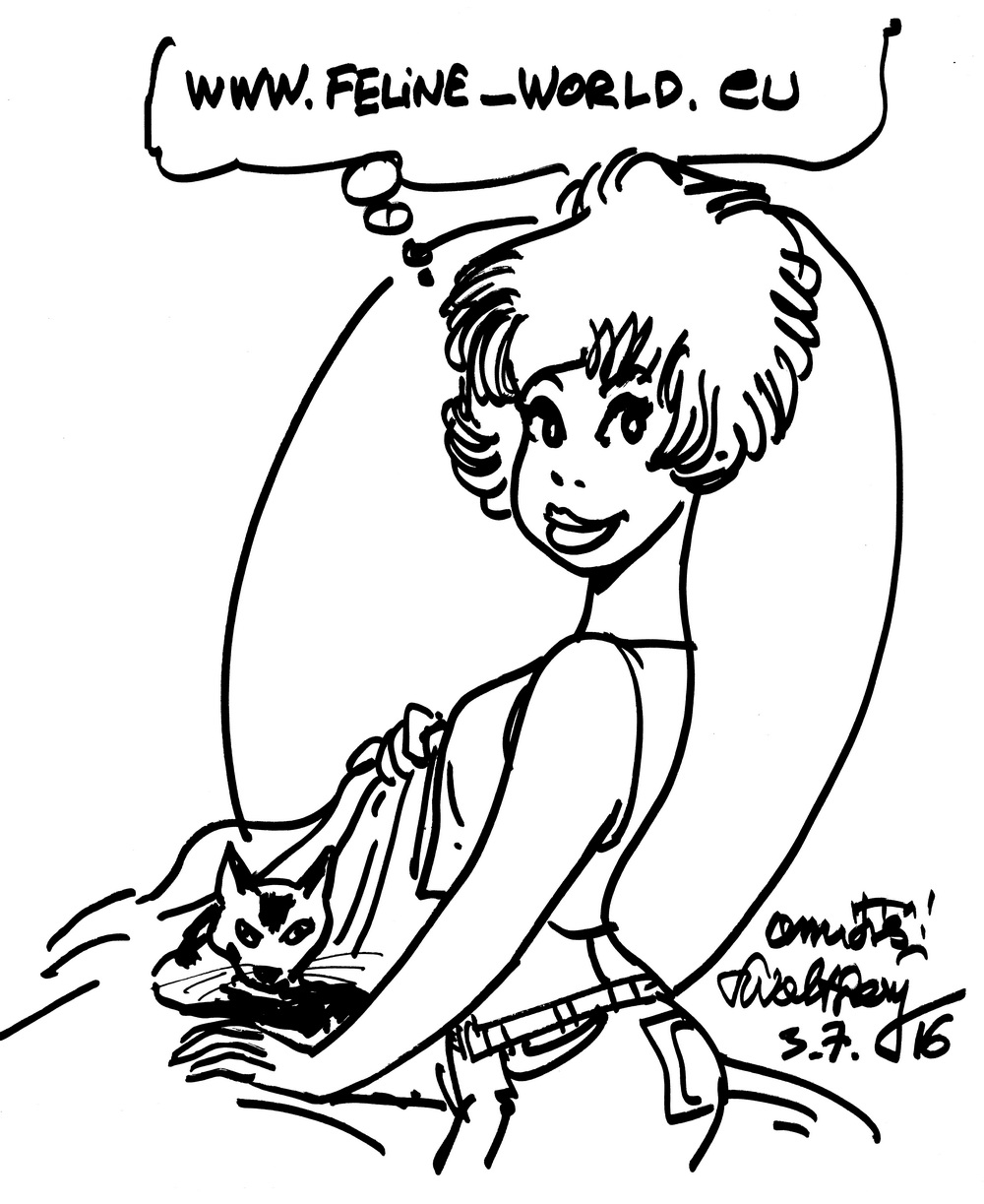 Natasha is a stewardess who has the gift of being in dangerous situations. Always accompanied by his colleague and friend Walter, she travels around the world.
The character of Natasha is sketched in 1965 by Walthéry. He is inspired by several actresses of that time and by a childhood friend. The first album, Natasha, stewardess, was released in 1970.
Her creator dad :
François Walthéry is a Belgian cartoonist and strip cartoon writer, born in Argenteau - near Liège (BE) - January 17, 1946.
Merci infiniment Monsieur WALTHERY, de votre confiance à m'avoir confié une de vos oeuvres afin de me permettre de la placer sur mon site web ;-)

Thank you very much Mr. WALTHERY, of your trust in entrusting me with one of your artwork to allow me to put it on my website
Retour vers haut de page / Return to the top of the page
WebMaster & CatLover : jean-luc roffredo