PORTAIL FELIN

KATZENPLATTFORM

CAT PORTAL

KATTEN PORTAAL
TVA : BE 0687.903.709
SITE INTERNET OFFICIEL - OFFICIAL WEBSITE
Site spécialisé : Région Wallonne de Belgique - Service du Bien Être Animal - n° WEB-029


AVIS IMPORTANT - IMPORTANT NOTICE
Vous aimez et consultez cette page .... Et pourtant, elle risque de disparaitre !!!! .... Aidez moi à la maintenir ...
Svp, Devenez membre-éleveur ou membre sympathisant ou club symathisant ou sponsor ... Merci infiniment
Inscription sur la page "PORTAIL INSCRIPTION"
You like and consult this page .... And yet, it can disappear !!! .... Help me to maintain it ...
Please, Become a member-breeder or a sympathizing member, or supporting club or sponsor ... Thank you very much
Registration on "PORTAL REGISTRATION"













Agenda des Expositions Félines Internationales *
International Cat Shows Calendar*
Internationale Katzenausstellung Kalender*
Internationale Kattententoonstelling Agenda*

( * liste non exhaustive / *Umfassende Liste / *Onvolledige lijst / *non exhaustive list )
If you are responsible into a cat club, do not hesitate to contact and send me your shows schedules.
A great big thank for your cooperation. ;-)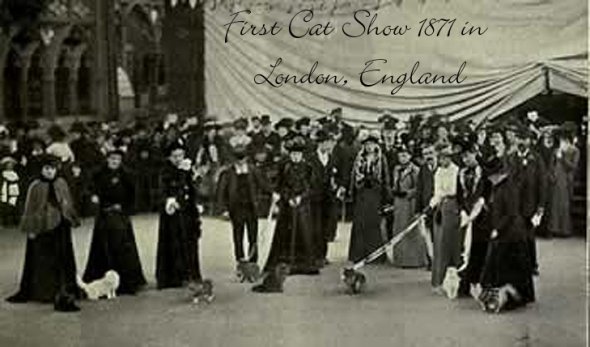 En tant qu'administrateur de ce site, je fais de mon mieux pour mettre à jour un calendrier complet et exact.
Je ne suis pas responsable des données incorrectes.
Il est toujours conseillé de consulter le site du club organisateur afin d'obtenir toute information
susceptible d'avoir été modifiée sans que je n'en sois au courant.

As the administrator of this site, I do my best to update the complete and accurate schedule.
I am not responsible for incorrect data.
It is always advised to seek the site of the organizing club to obtain any information succeptible have been changed without my being aware.

Als Webseiten-Administrator versuche ich immer einen richtigen und vollständigen Ausstellungskalender wiederzugeben.
Für eventuelle Fehler übernehme ich keine Verantwortung.
Bitte kontrollieren Sie immer die Angaben auf den Seiten des betreffenden Vereins, um genauere Information zu erhalten.

Als beheerder van deze site doe ik mijn uiterste best om de showkalender zo volledig en correct mogelijk te houden.
Ik ben niet verantwoordelijk voor eventuele onjuistheden.
Het is steeds aan te bevelen om de site van de desbetreffende club te raadplegen om de laatste informatie te bekomen.
Introduction / Einführung / Introductie

FEDERATIONS & CATSHOWS

Voir leur agenda d'expos au complet /// See their full show schedule

cliquez sur le logo /// click on the picture
bitte auf das Foto drücken /// klik op de afbeelding
CLUBS PARTENAIRES
= ^ .. ^ = 2022 = ^ .. ^ =
= ^ .. ^ = 2023 = ^ .. ^ =
MERCI DE VOTRE VISITE / THANK YOU FOR YOUR VISIT