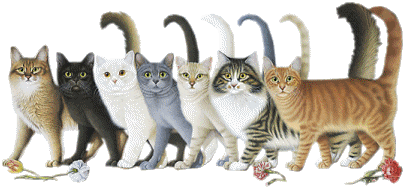 FICHE DE RACE
SHEETS BREEDS
ILLUSTRATIONS : CLIQUEZ ICI
TEXTE FRANCAIS : CLIQUEZ ICI
ENGLISH VERSION : CLICK HERE
STANDARDS DE RACE DE DIFFERENTES FEDERATIONS
BREED STANDARDS OF DIFFERENT FEDERATIONS
PHOTOS / PICTURES / ILLUSTRATIONS
le RAGDOLL, le chat « poupée de chiffons »

the RAGDOLL, the cat "rag doll"

RAGDOLL_lilas tortie point

RAGDOLL_seal bicolore

RAGDOLL_seal mitted

RAGDOLL_blue_bicolor

RAGDOLL_blue_bicolor

RAGDOLL_blue_mitted

RAGDOLL_blue_mitted

RAGDOLL_seal_point

RAGDOLL_seal_mitted

RAGDOLL_chaton_seal_bicolor

RAGDOLL_chaton_seal_mitted

RAGDOLL_seal_bicolor

RAGDOLL_seal_bicolor

RAGDOLL_seal_bicolor

RAGDOLL_seal_bicolor

RAGDOLL_portéee_chatons_blue_mitted
Un tout grand merci aux éleveurs qui m'ont envoyés et permis d'afficher sur ce site leurs propres photos de chats de race provenant de leurs chatteries.

Ces photos ne peuvent en aucun cas être copiées et ni utilisées sans l'accord expresse et écrit de l'éleveur.

A big thank to all the breeders who sent me and allowed to post on this site their own photos breed cats from their omn catteries.

These photos can not in any case be copied nor used without the express written consent of the breeder.

NOM

TAILLE

Le corps du ragdoll est grand, rectangulaire, plutôt long et fort

POIDS

Jusqu'à 9 kilos pour les mâles et 6 kilos pour les femelles

ORIGINE

Etats-Unis

CARACTERE

Les ragdolls sont des chats très équilibrés, calmes, doux et affectueux. Il fait également preuve d'une grande discrétion et de douceur jusque dans son miaulement.

CARACTERISTIQUES

Le ragdoll est une force tranquille, un bon géant qui sait contrôler sa puissance et adapter son comportement à celui des différents membres de la maison. Cependant, il n'aime pas l'agitation et le bruit, car lui, il n'est pas bruyant. Il est sociable avec ses congénères et les chiens. Il aime la compagnie et déteste la solitude.

Le ragdoll est un chat peu peureux et c'est pourquoi il est souvent déconseillé de ne le laisser sortir sans surveillance (ou espace clos). Il s'adapte très bien à la vie en appartement.

Le nom de ce chat de grande taille provient d'une particularité étonnante : lorsqu'on le porte, il devient aussi mou qu'une poupée de chiffons, « ragdoll » en anglais.

La fourrure est mi-longue, elle est composée de beaucoup de poils de garde et de peu de sous-poils ce qui le rend extrêmement doux et qui évite trop de nœuds. Les poils sont courts sur le visage mais plus longs sur le reste du corps, particulièrement sur le dos, le crâne et avec une collerette au niveau de l'encolure. Le bas des pattes est aussi couvert de poils plus courts, ce qui donne un effet « pantalon ».

ROBES : couleurs

Quatre coloris : seal, blue, chocolate et lilac. Suivant trois dessins de robes (à points) : colour point (les extrémités plus foncées que le corps ) ; mitted ou ganté (colour point avec des gantages aux 4 pattes de couleur blanche, flamme blanche sur le nez, menton blanc) ; bicolore (colour point avec du blanc).

YEUX : couleurs

Les yeux sont grands, ovales, placés légèrement de biais. Leur couleur est le bleu le plus intense possible et en harmonie à la couleur de la robe.
Retour vers haut de page / Return to the top of the page

NAME

SIZE

The body of the ragdoll is large, rectangular, rather long and strong

WEIGHT

Up to 9 kg for males and 6 kilos for females

ORIGIN

United States

CHARACTER

Ragdolls are very balanced cats, calm, gentle and affectionate. He also showed great discretion and gentleness into his meow.

CARACTERISTICS

The ragdoll is a quiet force, a gentle giant who can control his power and adapt their behavior to that of various members of the house. However, he does not like the bustle and noise, because, he is not noisy. It is sociable with other dogs and dogs. He loves company and detests solitude.

The ragdoll cat is a bit shy, which is why it is often recommended to leave the absences (or enclosed space). It adapts very well to apartment life.

The name of this large cat comes from a surprising feature: when the door it becomes as soft as a rag doll.

The coat is medium long, it is composed of many guard hairs and short undercoat which makes it extremely soft and avoids too many nodes. The bristles are short on the face but longer on the rest of the body, particularly on the back, the skull and with a collar at the neck. Lower legs is also covered with shorter bristles, giving a "pants" effect.

COAT : colours

Four colors: seal, blue, chocolate and lilac. Next three drawings dresses (in points): color mark (the darker ends the body); mitted or gloved (item color with gantages with 4 white feet, white blaze on his nose, white chin); Two-color (color with white dot).

EYES : colours

The eyes are large, oval and slightly slanting. Their color is the most intense blue possible and in line with the color of the coat.

STANDARDS DE RACE DE DIFFERENTES FEDERATIONS
BREED STANDARDS OF DIFFERENT FEDERATIONS
STANDARD LOOF ( France ) :
STANDARD NOK ( Pays-Bas, Nederlands ) :

cliquez ici / click here
STANDARD WCF :

cliquez ici /

click here /

klicken Sie hier
STANDARD TICA :



(choice your language on left top on the their web page) :
STANDARD FIFE :



cliquez ici / click here / klicken Sie hier
RETOUR MENU DES RACES : cliquez ici
Retour vers haut de page / Return to the top of the page
WebMaster & CatLover : jean-luc roffredo