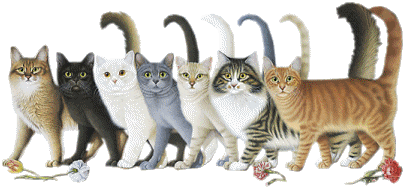 FICHES DE RACES
SHEETS OF BREEDS
* liste non exhaustive / non-exhaustive list
Mes buts sont

multiples :

Préserver une tradition parfois plus que centenaire, de même pour les nouvelles races récemment reconnues par les différentes fédérations

Protéger le patrimoine héréditaire de ces félins extraordinaires,

Perpétuer une descendance de lignées de chats toujours admirés de par le monde,

Promouvoir les races afin de les faire connaître à tout un chacun leur sublimité ainsi que leurs propres caractéristiques
Les différentes fiches de races présentées sur ce site n'ont qu'un seul but d'information. Les indications principales y sont reprises. Ces fiches se veulent simples en donnant le plus de renseignements possibles afin de vous guider vers le choix d'une race ou d'une autre, ou tout simplement de vous donner quelques indications sur plusieurs races différentes. En fonction de vos souhaits, mais aussi de vos attentes, il est judicieux de se renseigner directement auprès des éleveurs concernés et sites donnant une description plus détaillée. Eux seuls vous donneront tous les renseignements utiles.

Remarque :

cette liste est bien évidemment non exhaustive

tel maître, tel chat ...

My goals are multiple :

To preserve a tradition sometimes more than a hundred years old, the same goes for the news recently recognized breeds by federations

To protect the genetic inheritance of these extraordinary cats,

To perpetuate offspring of cats lines always admired worldwide,

To promote the breed to make them known to everyone their sublimity and their own characteristics.
The different breed files on this site have only one goal for information. The main indications are over. These cards are intended simple in as much information as possible to guide you to choosing a race or another, or just give you some indication of several different breeds. Depending on your wishes, but also your expectations, it is wise to inquire directly with the relevant Breeders and websites giving a more detailed description. They alone will give you all the information..

Note :

this list is obviously not exhaustive

such a master , such a cat ...
chats "nus" / "nude" cats : CLIQUEZ ICI / CLICK HERE
poils courts / short hair : CLIQUEZ ICI / CLICK HERE
poils mi-longs / half long hair : CLIQUEZ ICI / CLICK HERE
poils longs / long hair : CLIQUEZ ICI / CLICK HERE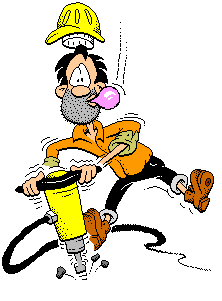 QUELQUES PAGES SONT ENCORE EN CONSTRUCTION
SOME PAGES ARE STILL UNDER CONSTRUCTION
CLIQUEZ SUR L'ILLUSTRATION AFIN D'ACCEDER A LA RACE DESIREE

CLICK ON ILLUSTRATIONS TO GO TO THE DESIRED BREED

DONSKOI

SPHYNX DE RUSSIE

DON SPHYNX

PETERBALD

SPHYNX

CANADIAN SPHYNX
poils courts / short hair

CLIQUEZ SUR L'ILLUSTRATION AFIN D'ACCEDER A LA RACE DESIREE

CLICK ON ILLUSTRATIONS TO GO TO THE DESIRED BREED

AMERICAN SH

&

AMERICAN WIREHAIR

BIENTÔT / SOON

BLEU RUSSE

RUSSIAN BLUE

BOBTAIL JAPONNAIS SH

JAPANESE BOBTAIL SH

BIENTÔT / SOON

BIENTÔT / SOON

BIENTÔT / SOON

MANX

CYMRIC ( = Manx LH )

BIENTÔT / SOON

MAU EGYPTIEN

EGYPTIAN MAU

ORIENTAL SH

BIENTÔT / SOON

SIAMOIS

SIAMESE

BIENTÔT / SOON

THAI

TRADITIONAL SIAMESE
poils mi-longs / half long-hair

CLIQUEZ SUR L'ILLUSTRATION AFIN D'ACCEDER A LA RACE DESIREE

CLICK ON ILLUSTRATIONS TO GO TO THE DESIRED BREED

BIENTÔT / SOON

ANGORA TURC

TURKISH ANGORA

BALINAIS ( = siamois LH )

BALINESE ( = siamese LH )

BOBTAIL JAPONNAIS LH

JAPANESE BOBTAIL LH

BIENTÔT / SOON

SACRE DE BIRMANIE

BIRMAN

SACRED BIRMAN

MAINE-COON

MANDARIN

ORIENTAL LH

NEBELUNG ( = Bleu Russe LH ; = Russian Blue LH )

NORVEGIEN / CHAT DES FORÊTS NORVEGIENNES

SKOGKATT

NORVEGIAN FOREST CAT

RAGDOLL

CHAT SIBERIEN & NEVA MASQUERADE

SIBERIAN CAT & NEVA MASQUERADE

SOMALI ( = Abyssin LH)

SOMALI ( = Abyssinian LH )

TURC DU LAC DE VAN

TURKISH VAN
CLIQUEZ SUR L'ILLUSTRATION AFIN D'ACCEDER A LA RACE DESIREE

CLICK ON ILLUSTRATIONS TO GO TO THE DESIRED BREED

PERSAN & HIMALAYEN

PERSIAN & HIMALAYAN
Retour vers haut de page / Return to the top of the page